In lands of Sousa, Douro and Tâmega, there is an important architectural heritage of Romanesque origin.
Its richness and uniqueness is expressed in its 58 monuments, including monasteries, churches, chapels, memorials, bridges, castles and towers, which comprise the Route of the Romanesque.
The production and dissemination of knowledge, crucial for the understanding of this historical and patrimonial legacy, is one of the goals of the Route of the Romanesque that, by embracing a wider mission, seeks to open new perspectives to understand and feel the evolution this territory has had over centuries of experiences.
The Centre for Romanesque and Territorial Studies, which is grounded on the development of an editorial line, among other pillars, embodies such will and clearly stands out as a strategic project to achieve that goal.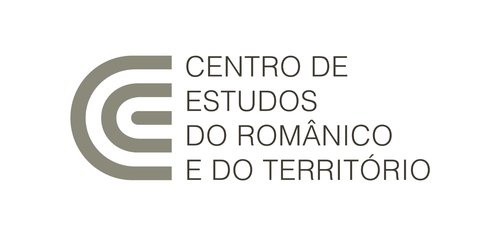 Scientific Committee
Honorary Members
Cristina de Azevedo
José Carlos Vasconcelos
Luís Braga da Cruz
Pio Alves
Executive Members
Aníbal Costa, University of Aveiro
Artur Cristóvão, University of Trás-os-Montes e Alto Douro
Carlos Costa, University of Aveiro
Clara Bertrand Cabral, United Nations Educational, Scientific and Cultural Organization
Domingos Tavares, University of Porto
José Augusto Sotomayor-Pizarro, University of Porto
Lino Tavares Dias, North Regional Directorate of Culture
Lúcia Rosas, University of Porto
Luís Fontes, University of Minho
Paula Bessa, University of Minho
Institutional Members
North Regional Coordination and Development Commission
Institute for Management of Architectural and Archaeological Heritage
Turism of Portugal
Regional Tourism Entity of Porto and Northern Portugal
Available services
Library
Specialized service in architecture, conservation and restoration, history, art history, local history and tourism.
Opening hours:
Monday to friday: 9.30 am - 12 am | 2.30 pm - 5 pm

Institutional Repository
In light of the research and published scientific studies, CERT makes this knowledge available in open access in the CERT Repository.

Research and Investigations
Collaborate with researchers and students, particularly postgraduates, in the pursuit of research aimed at enhancing the territory, culture and heritage of the Sousa, Douro and Tâmega lands.
Contacts
Send a message
P. +351 255 810 706
cert@valsousa.pt